News and Events
The Markland Settlement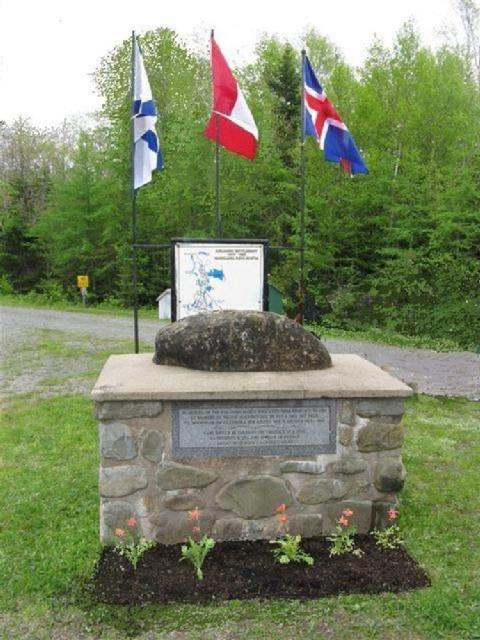 The Markland settlement is situated between the villages of Caribou Gold Mines and Moose River Gold Mines. Thirty two Icelandic families lived here from 1875-1882. The memorial cairn at the entrance is built with stones from the old homesteads and capstone from Iceland. Settlers lots have interpretive signage and cleared pathways to the original foundations. A log cabin replica built on Lot 3 is where the first Icelandic child was born in Nova Scotia. Markland Settlement address: 380 Caribou Road, Long Lake, NS

The Lockeport Settlement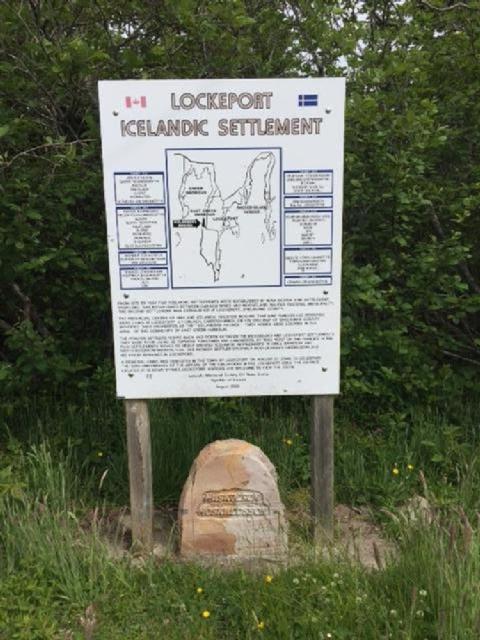 The Lockeport settlement was located approximately 5 kms. west of the present town site, at East Green Harbour. Nine Icelandic families lived here from 1875-1882.
The Markland and Lockeport Settlements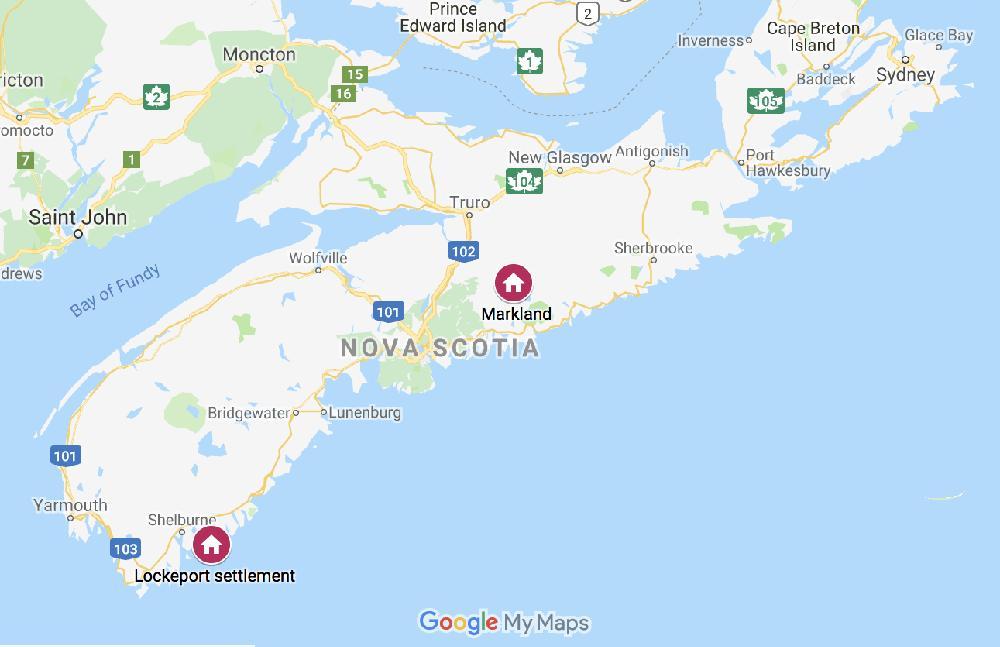 ABOUT US
The Icelandic Memorial Society of Nova Scotia was incorporated on July 29, 1998 to educate the public about Nova Scotia's Icelandic past. By sharing the history of the Icelandic settlers in Nova Scotia during the late 1800s, we hope to assist and encourage their descendents and others to preserve this part of Nova Scotia's heritage.

The information contained within these pages was researched by Don and Leona Gislason of Toronto, Ontario, Eleanor ( Dolly) Belmore of Caribou Mines, Nova Scotia, J. Marshall Burgess of Halifax, Nova Scotia, Borga Jakobson of Gimli, Manitoba and Harlen Redden of Middle Musquodoboit, Nova Scotia. Additional material and photographs have been supplied by descendents of these early settlers.